VACILANDO LA MAÑANA
'Vacilando la Mañana' is the number one Latino show broadcasting in the mornings in Massachusetts! Every morning on POWER 102.9FM / 800AM it is simultaneously broadcasting on both stations from 6am to 10am Monday through Friday.
'Vacilando la Mañana' translates to Waking Up The Morning.
Hosted by:
EL BARON DE SHOW (HOST/PROGRAM DIRECTOR) 
Roberto Garcia better known as, "El Baron D Show" was born in the Dominican Republic.
He began his career as a DJ at only 18 years old under the name of DJ Darvolo creating an immense sensation with his unique style. "El Baron D Show" began his radio career in 1998 with the original Mega Boston. In 2000 was the first DJ to play reggaeton in the radio in his program named "La Mega Melasa". Has worked in Philadelphia, Providence, Hartford and Boston.Through the years he has been identified more with the Classics and Salsa. Now you can listen to him at POWER 800AM/102.9FM everyday Monday thru Friday from 3pm to 7pm and every Sunday from 3pm to 7pm.
AWILDA REYES (CO-HOST)
With 18 years on the radio, she's the balance in the program. Her comments brings the women's perspective to every topic. Her personality and talent are the perfect complement to Host's banter. Also born in the Dominican Republic, Awilda is followed by the audience…… she's like the spark plug in the morning and always says what's on her mind.
VACILANDO LA MAÑANA the number one Spanish language show in the morning in Massachusetts…
AFRICA RADIO SHOW
Lissy Rivas known as "Africa Rivd'je "  has quickly become a major personality on Power 102.9fm & Power 800am.  She was born in Santo Domingo, República Dominicana and according to her parents loved the spotlight and media. She came to the United States in 1999, worked as a co producer and TV Host in Boston for MASS TV and Univision before switching to her first love… Radio.  She is currently co-host of El Calenton de la Manana from 8am-10am in which she commands and expresses her views on everything from Fashion and Music to recent events and topics.  At 10am, the Africa Radio Show showcases the latest Tropical and Urban music tracks.  At noon, DJ Baron mixes live for her during the ever popular Power Lunch Mix.  This has become the Power TV highlight of the day.  Thousands of loyal listeners and followers on social media tune in to this unique and fresh approach to local radio. She is very interactive with her audience. With over 18,000 active followers on her Facebook Fan page, her live Streams have reached in excess of 500,000 views. When Africa represents your product or business…. It will surely be a SUCCESS!
LA CHIKITITA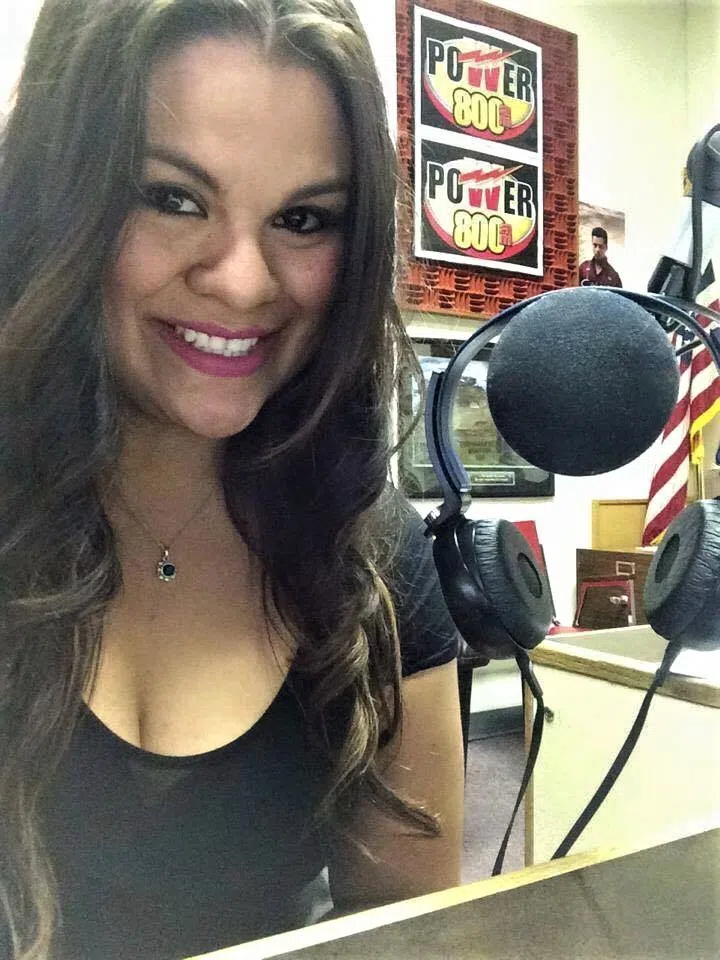 Isabel González born and raised in Guatemala. At the age of 18, she completed her school and modeling career and joined the "Alo Que Tal America" television program as a reporter. Two years later, she was promoted to the pioneering television program in Guatemala "Nuestro Mundo Por La Mañana". In 2008, she left the television and positioned herself as a speaker and director of "Radio Mia 93.7" one of the most important pop music radio stations in Guatemala. She then traveled to Massechusetts and has since worked on TV, radio and press.
She currently works as an announcer on POWER 800AM/102.9FM also known as "La Chikitita", also as television presenter of the "Pachanga Latina" program and is a talent and Multimedia Producer of Univision Boston, Entravision.
Tune in Saturdays with "WAKE UP" from 10AM – 12pm